Have I had a paranormal experience? Maybe! Check it out at:
http://www.examiner.com/paranormal-fiction-in-charleston-sc/interview-with-author-susanne-marie-knight
HAPPY THANKSGIVING!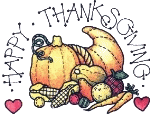 Susanne
Susanne Marie Knight
http://www.susanneknight.com/
Read outside the box: award-winning Romance Writing With A Twist!
~~~~~~~~~~~~~~~~~~~~~~~~~~~~~~~
Coming December:
The Minx Tobin Mystery Series:
The Yuletide Yorkshire
--Case Five (Desert Breeze Publishing)
Minx finds something unexpected under the Christmas tree. Unfortunately, it wasn't left by Santa.
Uncovering Camelot
(Amazon.com)
An urgent summons resurrects Merlin the magician to once again meddle in the affairs of men.
Book Trailer: http://www.youtube.com/watch?v=HTGkLGFbC5c